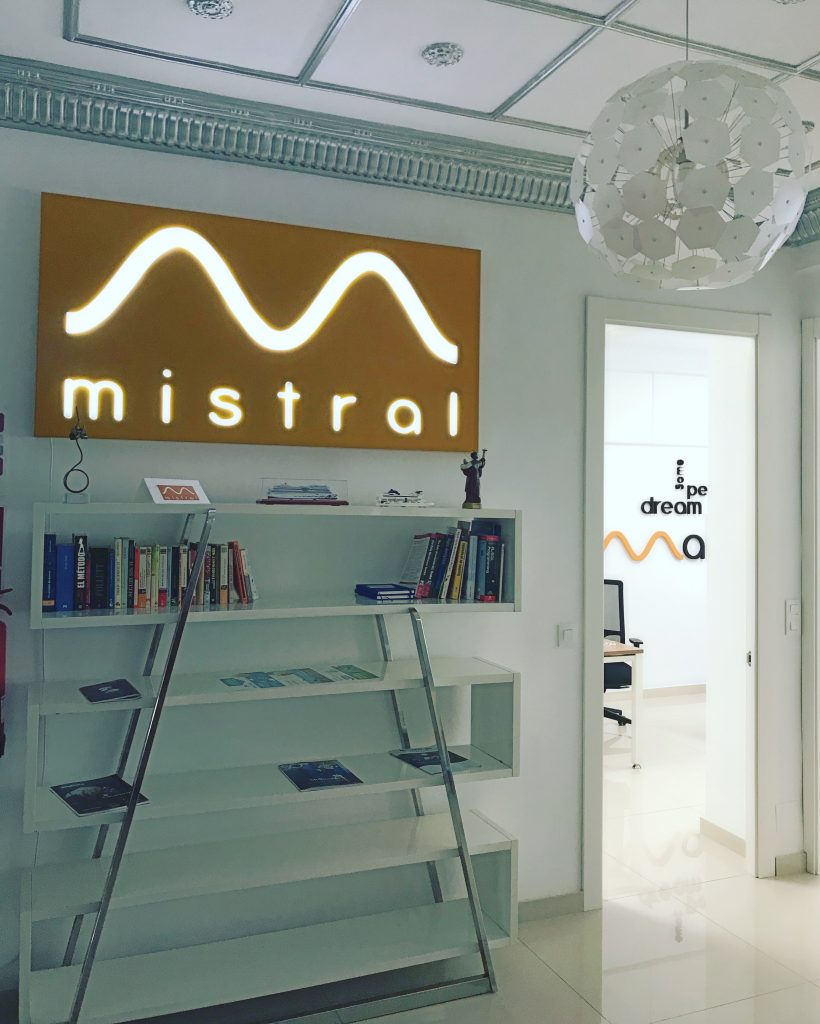 Data Analytics. That's all we do
We help you take data-driven decisions, based on your company's performance.
About Us
Mistral was established in 2013 with the aim of helping companies succeed though data analytics. We are a company specialized in analytics, specifically in Business Intelligence, Data Science y Big Data solutions. During this time we have checked that our main strength is our capacity to understand and adapt to our clients' necessities agilely.
For this, from day one, we put all our effort to accomplish our VISION which is to be the leading company to be hired and to work with.
To achieve that, we tray to make out VISION real about what we want Mistral to be: the best company you can partner with, be the best company you can work for.
Sustentamos todo esto con unos VALORES que son los que hacen que seamos quienes somos: honestidad, excelencia, confianza y compromiso.
Team
Our main asset is our team. Thus we take care of every detail to achieve the best environment possible: family reconciliation, Christmas dinner, summer events, Friday lunch and a dynamic and fun team.
All our consultants have a wide experience in very demanding deployments. We work in an international environment and we are used to collaborate with companies from different countries, so our team has a high level in English.
Thanks to we are a big team, we can work with a big portfolio of technologies, we are capable of adapting to our clients' business necessities as we work with a wide variety of technologies.
During these years, our consultants have worked in very different projects: from big international companies to medium and small-sized business, including sectors like Rent-a-Car, logistics, cruises, e-commerce, transport or industry among many others.
Commitment
We work with Agile methodologies like Scrum or Kanban to ensure our client an awareness of the progress of the project. This way, they can perceive results from the beginning, making it easier for our clients to keep track of our work and of its evolution, therefore allowing more flexibility to unexpected changes.
We also offer consultancy in the planning and implementation of new data platforms. We are capable of adapting to our clients' business necessities as we work with a wide variety of technologies.
Our focus is that every project be productive for our clients, essential to maintain long-term partnerships.